About Alton Barron, MD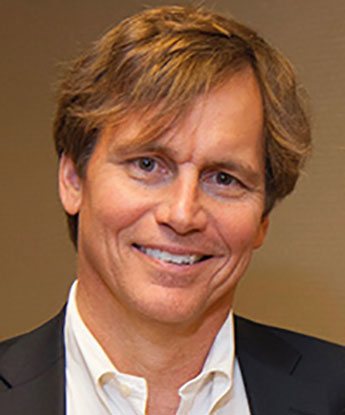 Dr. Barron is a board certified, fellowship-trained shoulder, elbow, and hand surgeon based in New York City since 1996. He specializes in both routine and complex problems of the upper limb, including all sports injuries, severe arthritis requiring shoulder and elbow arthroplasty, nonunions and malunions of bones, and severe nerve injuries requiring tendon transfers and microsurgery. He is a Clinical Associate Professor of Orthopedic Surgery at NYU Langone Medical Center, and a Senior Attending Physician at the Roosevelt Hand to Shoulder Center at OrthoManhattan. He is Medical Director of Pinnacle Surgery Center in Austin and has clinical practices in both Austin and Manhattan.
A native Texan, Dr. Barron received his undergraduate degree in Engineering with honors from the University of Texas at Austin, where he was a Tau Beta Pi. He was awarded his medical degree from Tulane University, where he also completed his orthopedic surgery residency, receiving multiple honors during medical school and residency. He was awarded fellowships in shoulder surgery at Columbia-Presbyterian Hospital and hand surgery at Roosevelt Hospital. Dr. Barron has been teaching and conducting research for his entire career and has numerous peer-reviewed journal publications, book chapters, and national presentations.
Dr. Barron is a member of multiple professional societies, including the American Academy of Orthopedic Surgeons, American Shoulder and Elbow Surgeons, American Society for Surgery of the Hand, and New York Society for Surgery of the Hand, for which he served as Treasurer (2007-08) and President (2011-2012). Dr. Barron was a Fordham University Team Physician from 2002-2014 and has been a treating doctor for the New York Philharmonic Orchestra and Metropolitan Opera for the past 17 years. He is a consultant for the New Jersey Devils NHL team. He previously held academic teaching positions in Orthopedic Surgery at Columbia College of Physicians and Surgeons from 1998-2014, and the Mt. Sinai Icahn School of Medicine from 2014-2015. He was a Senior Attending Physician in the Department of Orthopedic Surgery at St. Luke's-Roosevelt Hospital Center from 1999-2015, and a Senior Attending Hand/Upper Extremity Surgeon at the CV Starr Hand Surgery Center at Roosevelt Hospital, the oldest teaching hand service in the country, from 1996 through 2015.
Now a Tale of Two Cities, Dr. Barron travels between Austin and Manhattan, since his wife Carrie Barron MD, a psychiatrist, joined the faculty of the new University of Texas Dell Medical School in Austin. They have three children, all living in Austin now. Dr. Barron enjoys numerous sports, including distance running, tennis, golf, basketball, and hiking. He is ever hopeful that the Texas Longhorns will compete for another national championship. He has completed fifteen marathons, and was a founding and advisory board member of the nonprofit Team Continuum, which has raised over 7 million dollars in 9 years for cancer patients and their families. He is co-author, with Carrie Barron MD, of The Creativity Cure: How To Build Happiness with Your Own Two Hands (https://www.facebook.com/TheCreativityCure/ ) published by Scribner in 2012, and has been Chairman of the Board of Trustees at Post University since 2012.
In 2017, Dr. Barron founded the Musician Treatment Foundation. This non-profit is the first of its kind, in scope and breadth, and is dedicated to the healthcare needs of professional musicians. The MTF mission is to: 1) Provide direct orthopedic shoulder, elbow, and hand surgical and nonsurgical care for the uninsured and underinsured musicians of Austin, New York, and beyond. 2) Educate musicians (both amateur and professional) on preventive medicine techniques that will minimize or avoid musician-specific injuries. 3) Conduct research and gather outcomes data into the unique diagnostic and treatment issues facing all musicians and to disseminate this knowledge throughout the world. 5) Create the first cloud-based platform to allow state of the art remote preoperative, postoperative, and non-operative continuity of care, and to provide real-time consultation and treatment recommendations and referrals worldwide. 6) Build the first physician-surgeon network in the world dedicated to providing the care for needful, injured and ailing musicians.
For more information about Dr. Barron visit The Roosevelt Hand to Shoulder Center.

SEE OUR EFFORTS TO KEEP THE MUSIC PLAYING ►